Some links may be affiliate links. I may get paid if you buy something or take an action after clicking one of these (at no cost to you).
I started on Upwork as a new freelancer in March of 2020, and I felt a ton of uncertainty entering a new job market during a global pandemic. Mainly, I was concerned that freelance work wouldn't be as readily available. Over the past year, I learned that the work coming into the platform is endless, and it's an excellent time to be a freelancer on a platform like Upwork.
There is an abundance of really wonderful clients on this platform looking for freelancers like you and me. All it takes is a well-crafted proposal, a solid profile and job success score, and stellar reviews to land them. This Upwork review is here to tell you what it's is all about and show you how to get started on Upwork.
What is Upwork?
Upwork is a platform that connects clients who need work done with a diverse group of insanely talented freelancers ready to bid for their jobs. Once a client posts a proposal for work, freelancers respond with their best pitch and fairest bid. It's then up to the client to interview as many freelancers as they deem necessary to make the right hire. Clients may also invite freelancers to interview for their job posting based on their profile.
Is Upwork legit?
Yes. This platform is the real deal where you have an opportunity to connect with genuine, high-quality clients and get paid for the work you do. Upwork offers payment protection for services rendered and requires that clients put payment in escrow once a contract is agreed upon by both parties. The funds are released to the freelancer upon successful completion of the project.
How does Upwork screen its freelancers?
Upwork requires all of the typical information to be submitted to fill out your profile: name, email address, employment history, skills, etc. But what was interesting to me is that they also required a video chat with an Upwork team member to verify that you are who you say you are. As a freelancer, this made me feel that Upwork is a professional platform that strives to bring the highest quality freelancers to the table. This verification process also likely limits the amount of spam proposals a client will receive on a job posting.
What fees does Upwork charge?
Upwork takes a 20% service fee off the top for any services rendered where the connection is made through the Upwork platform. This seems like a lot, and it is, but here are a few reasons why I'm happy to succumb to this fee:
Payment protection: When a contract begins in Upwork, clients put money into escrow, ensuring the payment amount is available. Therefore, freelancers have a bit of security, knowing that they will receive compensation as long as they deliver the agreed-upon output. This is a much more secure way of transacting than going outside the platform and potentially going unpaid by a client.
Quality clients: In my experience, most Upwork clients are of a high caliber. I'm not sure I would be able to connect with the types of people I'm now working with regularly without the assistance of Upwork.
Easy to use platform: The Upwork platform is super simple to use. Viewing jobs, submitting proposals, and getting paid are all straightforward processes.
Upwork also encourages long-term client and freelancer collaboration. As such, the fee drops from 20% to 10% once you bill $500 with the same client. It drops again to 5% once your earnings with a single client go over $10,000.
Is Upwork good for beginners?
Yes, Upwork is an excellent platform for those just starting their freelance careers. The job postings are for all levels, and while some are geared towards specific professions, the search tool can quickly narrow down postings to those that fit best with the freelancer's skill set.
Is Upwork better than Fiverr?
It depends on what kind of work you're searching for and if you have an established portfolio at the ready. In the case of a freelance web designer fluent in WordPress who has previous work to show, Fiverr* is likely the better platform. I say that because while Upwork is a platform that encourages freelancers to submit proposals for jobs, Fiverr puts the ownness on the client to find their freelancer.
If you have excellent past work to showcase, and a reasonably well-defined niche, odds are good the clients you're looking for will be able to find you on Fiverr. If you're like I was, scrounging for any work that would come my way, competing for work with others on Upwork will be the way to go.
All that being said, Upwork and Fiverr complement each other very well, and if you're unsure, sign up for both! The beauty of these platforms is that they're free to sign up and put yourself out there. And you'll know pretty quickly which site is getting you the kind of work and traffic you want.
The complete beginner's guide to getting started on Upwork
If you've read this far, it likely means you're seriously considering signing up to freelance with Upwork. I am a huge proponent of this platform and believe it to be an excellent tool to have in your freelancing toolbelt. That being said, below is a beginner's guide to getting started on Upwork, complete with tips and tricks I've learned from trying varied approaches to determine how to get the best, highest-paying jobs.
Is it easy to get jobs on Upwork?
This is a complicated question, and the answer is yes and no. Once you learn how to craft proposals clients will read, it's much easier to snag jobs. Below is the format and a screenshot of a proposal I submitted to which I received a message back within 30 minutes. I use this same type of structure, and it gets me an interview for the majority of jobs for which I apply. When I began using this type of outline, my interviews and hires went up significantly.
The structure of my proposals is in the below basic format:
Greeting – I typically check out the client's timezone and use that as the greeting. I have read that other people will scan through the client reviews and call them out by name, but sometimes organizations can share an Upwork account, so I don't like to make assumptions.
Rephrasing the job poster's ask – I begin this by saying, "I understand you need an X to do Y." This lets the client know that I've read their job posting and clearly understand what they need.
Offer information on why I'm qualified – In this proposal, I used the start-up angle as that's a place I have experience. It puts us on level ground and lets the client know that I am more attuned to their needs than another freelancer given my background.
Provide tangible reasons why I'm qualified – It's essential to not only tell the job poster why you're qualified but show them evidence of work you've done that proves you're fit for the job. Since I'm a content writer who posts on my blog, I use it for examples and some other client work I've completed, where appropriate. This can be the differentiator and is one of the main things clients want to see from a freelancer. It gives them the confidence to know you can get the work done since you've done it before.
Thank you and next steps – I am always sure to end the proposal by thanking the job poster for considering me and leaving the door open for outreach.
Check your spelling – It's essential to come across as professional in your proposals. I lean on Grammarly* to help me submit error-free proposals.
Connects
The Upwork platform operates on credits that they call "connects." Each job posting will require a certain number of connect credits in your account to submit a proposal. Each connect credit costs $.15, making proposals around $1 or less each. You can choose to purchase as needed or go with a plan that provides a set number of connect credits monthly, as outlined below.
Free vs. Freelancer Plus
There are two types of accounts for freelancers on Upwork, free and freelancer plus (paid). The paid version is $14.99 monthly and includes the below benefits above and beyond the free account:
Custom profile URL – A custom URL is helpful if you're sending your Upwork profile to people or want to make it easier to find, I guess? I haven't used this for anything, though.
70 connect credits monthly – Credits are automatically added to your account when the monthly premium is drafted. This equates to spending $10.50 on credits throughout the month, which alone makes the plus account seem like a good idea.
Ability to see bid ranges for jobs – Perhaps the single most significant perk of the paid account is the ability to see what other freelancers have bid for jobs. Access to see this range allows you to know if you're going to be way over or way under the existing proposals and lets you adjust accordingly or pull back from applying entirely based on what you see.
Enhanced reporting functionality, including grouping and sorting – I think the basic report functionality is fine, at least maybe up until you have a ton of clients and have a reason to report frequently.
When you are just starting with Upwork, I would recommend going with the free version. You'll receive 20 credits when you sign up, which will enable you to bid for your first few jobs, but those go quickly, considering many posts require six credits to apply.
After a few months, I discovered that as I gained more trusted clients, the less jobs I was bidding. I chose to transition from the mindset "find everything you can STAT!" to "let's find the best clients even if it takes longer." For those reasons, I chose to cancel my plus membership. Plus, I now have well over 100 credits to use on select proposals moving forward. As connects don't expire for a year, and I can roll up to 140 connects monthly, I don't think I'll need anymore for quite some time.
The job success score
After several weeks of performing work on the platform, Upwork assigns each of its freelancers a "Job Success Score". This score is calculated based on contract completion and client feedback.
The job success score recalculates every two weeks on Sunday, so if yours is low like mine was at first, go back and request feedback from clients so it will increase after the next refresh. (Update: Effective November 2020, Upwork will no longer deduct from the job success score when clients don't leave feedback. This looks to be a beneficial move for freelancers and will likely increase the JSS for many.)
Is there spam on Upwork?
While I haven't received a lot of spam through Upwork, it does exist, as on all freelancer platforms. Below are the indicators I filter for when I am searching for jobs, and the first things I look at when I receive an invite:
Is the payment method verified? Most times, the payment method not being verified indicates someone who is brand new to Upwork. If clients are serious about finding a freelancer, they will make certain the payment method is verified so work can begin immediately.
Does the client have reviews? The client may be merely new to Upwork, but I tend to be wary of a client with no reviews. I generally wait until I can view positive feedback from previous freelancers before signing on to work with any client.
Is the client trying to take things outside of Upwork? While it's not entirely uncommon for a client to request a skype call or phone call to explain a project, it should throw up major red flags if the client is brand new with no payment method or reviews. Upwork has rules in place about keeping communication in the platform for the freelancer's protection, so it's best to abide by them.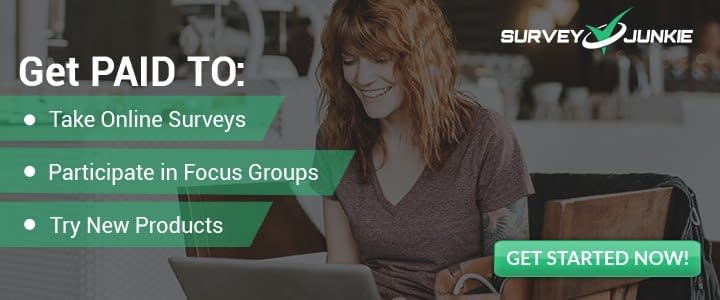 Red flags on job postings
The single most important thing I've learned through Upwork is how important it is to know your worth. This can be easier said than done when you're unsure what you want to do yet. But many people are going to try to finagle you to do more for less (everyone is out to get a deal, right?). Stay strong and try to refrain from taking jobs that promise reviews in exchange for work done at $5 or $10 for projects that will take hours of your time.
There are many, many jobs to sift through on Upwork, with new posts added by the minute. Below are a few things I've started to recognize as red flags for clients who want to pay nothing for a lot of work or might generally be poor clients. It's a major red flag if proposals contain the words:
"There is potential for this job to lead to full-time employment/more work/higher pay" – While that may be true, it also may be a way to bluff freelancers into doing a lot of work for very little pay.
"Good opportunity for new freelancers who want positive feedback" – This is another way of saying, "We'll pay you scraps to write a 2,000-word article because you're new and you don't know better." Trust in your work, people. You will receive positive feedback by impressing your wonderful clients, anyway!
"Easy 10-minute project" – There is virtually no project out there that takes 10 minutes. I was bamboozled by one of these in my first week. Mine was a project that I bid $25, and it ended up taking me four hours. Be extremely cautious of these posts, and if it intrigues you enough, ask questions about the actual time to complete before you accept an offer.
"Impress Me" – Barf. We're all on this platform looking for professional working relationships. As important as it is for the freelancer to impress, the client should as well.
Important lessons learned for beginners
Read the full job description before you apply – Many clients will place information "below the fold" that they want included in the proposal to try and weed out people who aren't serious. For example, the last line on a lengthy job post might say, "Start your proposal with the word elephant, so I know you read the whole thing." Be cautious, these job posters can be sneaky, and it would seriously stink to miss out on a job opportunity you want because you didn't follow directions.
Bid work while you have work – It can sometimes feel overwhelming to consider taking on more projects if you're in the throes of a job. But it's essential to keep things in order in your mind and recognize that in a few hours/days/weeks when your current project is complete, it'd be nice to line something up behind it. I use a tool called Trello to keep track of my weekly work. It allows me to view all of my freelance work side-by-side and understand how much time I have left for work and how many proposals I should be submitting.
The main thing about getting started on Upwork
The bottom line is that of the freelance sites that I have joined, Upwork is by far the easiest with instant earning potential where you create your destiny. I highly encourage this site for beginner freelancers, like myself, to use as a jumping-off platform to learn about the right ways to propose work and create client relationships.
Are you a freelancer who is considering getting started on Upwork after reading this post? I'd love to hear your thoughts and any questions you may have in the comments.