Some links may be affiliate links. I may get paid if you buy something or take an action after clicking one of these (at no cost to you).
Month 4 Gig Status Overview
The past month has been chock full of more fantastic learning experiences in the gig economy space. For the first time, it feels like perhaps freelancing is an option as a long-term career. I had been hopeful before, but this month has given me tangible proof of its possibility. I'm continuing to steadily grow my base portfolio of clients and am very happy with the progress. I've been targeting the number ten for recurring clients, and I'm getting quite close now.
As of today, I have five recurring clients with Upwork, one with Fiverr, and one with Rover. These, in addition to the online book club and survey junkie, have resulted in my first $1000+ month. I've more than doubled my net profit from the first three months in the span of one, so that's something to celebrate!
In the same spirit, I've decided to set a goal for month 5 to continue to double my net profits on this adventure, which means earning over $2700 next month. It seems like a lot, but the more I get into the freelancing work, I see the possibility of it.
Upwork
Upwork is still my favorite platform for obtaining high-quality work. I am excited to finally break through an important threshold with a few clients this month. From the outset of working with a client, Upwork takes 20% of earnings as a fee (yes, this seems high, but stay with me). Once you bill for more than $500 with the same client, that fee goes down to 10%, then to 5% after $10,000. I am approaching the $500 threshold with one client in particular that I'm hoping to be able to exceed it this month. That means I'll have 10% more of the earnings in my pocket, which I'm excited about.
I decided to cancel Freelancer Plus this month and go back to the basic plan. There were a few reasons for this decision, but the major one is this. The Plus membership gives you 70 connect credits per month. I currently have 131 connect credits, and you can only rollover 140 credits at any given time. So that means if I kept Plus this month, I'd have to use 60 credits on proposals so as not to lose them. I've been submitting far fewer proposals (and having much more success) in the past couple weeks and foresee the amount of submissions going down more as time goes on.
In terms of proposals, I have now gone 13 for 48 overall at a 27% success rate. More importantly, this month, I submitted eight proposals in total. I was hired for three jobs and had a client reach out to me on another, which I was forced to decline due to low pay. That means that for this month, I had a 50% success rate. I attribute this to my proposal format (which I discuss in-depth in my Upwork review) and submitting extremely targeted proposals for jobs for which I'm qualified.
In case you missed it, check out my full review of Upwork. For this review, I go in-depth on creating a great proposal and other ways to get started with Upwork.
Time invested this month: 60 hours (performing administrative assistant, proofreading, and content writing jobs & bidding new work)
Analytics are back!! The first of a few gig economy miracles in the past month. Given the information below, I've decided to shift focus and offer only one gig on Fiverr. I've gotten plenty of traction doing content writing from Upwork, often at a higher rate than my Fiverr gig. And with only 16 impressions, my testing gig doesn't seem to be getting anywhere. The proofreading gig, on the other hand, is receiving upwards of 50 impressions a day for the last few days, so there's a genuine need there. I will continue to expand on this gig and maybe offer another similar proofreading and editing gig for non-software content as well.
I hadn't realized it was a possibility, but I think I obtained a long-term client on Fiverr this month. One of my gigs for software proofreading caught the eye of an entrepreneur creating product documentation for software developers. He's reached out to me for help on six assignments in the last month. Since Fiverr submits individual jobs and does not have long-term milestones like Upwork, I am hesitant to put this client in my "long-term client bucket," but I will for now until proven otherwise.
I learned a fundamental lesson about response time on Fiverr this month. Where I fudged things up was on a day when I received four orders back-to-back from the same buyer. I figured, well, I'll just work on these orders and deliver them tomorrow. But it turns out that Fiverr wants you to acknowledge the request by responding within 24 hours. So while I responded to the first of the four orders, I was supposed to go through all four and message the buyer back.
Fast forward a few weeks, and now I have a response rate score of 0%. It feels a bit misleading since I have been incredibly responsive and delivering work before it's due. To correct it, I'll need to be overly responsive for the next 60 days.
Time invested this month: 5 hours (Performing proofreading work, updating my gigs)
Rover
I finally booked my first Rover gig this month!! It's a gig economy miracle! I had kind of forgotten about Rover, to be honest, and when I received a message to walk a dog in the next neighborhood, I was a little taken aback. Of course, I took the job and learned a lot of valuable information about Rover as a service and the app in doing so.
Arrange to meet the client/dog ahead of time: I was scheduled for the first walk on a Wednesday and arranged with the owner to meet on Monday afternoon before. This not only put the owner at ease to see that I wasn't some lunatic but also gave me a chance to meet the dog, so she wasn't scared when I showed up later in the week. I was able to see where the leash and kennel are and other pertinent details that made the actual walk a breeze.
Open the app when you arrive to "start" your walk: The app tracks time, distance, and allows you to enter details about potty breaks as well as attach photos. It's extremely user friendly and notifies the owner in real-time when you've arrived and left. It also keeps you honest to make sure you're walking the sweet pup for a decent amount of time.
I guess things went well since the same client has already re-booked for two additional walks this week. This service is proving to be a great way to not only break up the monotony of my days working from home but also to make a little extra cash while doing it! I haven't yet received payment from Rover, so I'll be able to share more details on that process next month.
Time invested this month: 1 hour (meeting my new pup, coordinating visits, and actually walking and giving lovin')
Onlinebookclub.org
I have continued to plug away with reading one book a week for online book club over the past month. In exciting news, I received my first 100% on a review! I was starting to think it wasn't possible. It truly made me feel like I was back in school, and I received my graded paper with a big smiley-face sticker on it. The piece of the scorecard I had been struggling with was the "Editor's Subjective Review" section, so I thought I'd share the comments to show others the feedback I received. It appears that straightforward, clear writing is the way to the Editor's hearts.
Another first this month is that I read a book that I thought I would enjoy based on the description, but it turned out to be kind of strange and not great. I still got through it and wrote a review, but it took me longer to write it since I struggled for constructive criticism. I haven't gotten the score back on that, but it has the potential to be pretty low.
In case you missed it, check out my full review of onlinebookclub.org.
New reviews posted in the past month: House of Eire (97%), Grace Revealed (100%)
Current reviewer score: 38 still level one (The fact that it's been four months and I'm still not on level 2 plays back into the theory I have that it's nearly impossible to progress through the levels without a serious social media presence.)
Time invested this month: 20 hours (reading 4 books and writing reviews)
Since I've been filling my time with other, more profitable gigs, I haven't spent as much time as I had been completing surveys. I continue to do the daily survey, though, and was still able to cash out about $10 this month. I still feel that survey junkie is a great way to spend time if you have extra, but the less available time I have, the more this one can fall to the back burner.
Don't forget to check out my full review of Survey Junkie for a more in-depth look at this program.
Time invested this month: 2 hours (daily surveys and a few surveys here and there when I qualify quickly)
The plan for month 5
Snag 2-4 more long-term client contracts on Upwork (7-9 Upwork clients is my happy place)
Focus on the one profitable Fiverr gig and try to market that to more potential clients
Continue to monitor metrics for Upwork (jobs won/jobs bid)
Spend 20 minutes a day doing surveys for easy, quick money
Read 4-5 books for onlinebookclub.org
The Financial Picture – July 13, 2020
I averaged $338 per week for the last month. While not exceptional, it's better than it has been, and it's steadily on the rise. Given my newest clients have only come in the past two weeks, I'm excited to see what the next four weeks have in store. My goal for this month is to cross the $2000 threshold.
Current month income: $1352.10 ($1,176.20 (Upwork jobs) $124 (Fiverr jobs) $12 (Rover) $30 (onlinebookclub.org) $9.90 (survey junkie))
Current month expenses: $0 (no expenses this month since I cancelled the Upwork Plus membership)
Net profit since the start: $2764.87
Things I learned this month:
Freelance is inconsistent, so get it while it's hot: There have been days I've worked 8+ hours on back to back freelance jobs. Others I've spent more time on other endeavors and had less than an hour of work. It's critical to get while the getting is good and perform any work clients send over quickly.
Set clear expectations: With the new clients I've started working with this month, I've been very clear about setting expectations for turnaround time to make sure we are aligned. I typically say something like, "I generally look to turnaround work in 24-48 hours but want to be sure that aligns with your expectations." But more important than setting the expectations is keeping them. One of the things I believe to be serving my clients the most is my reliability and ability to meet and, most times, exceed deadlines.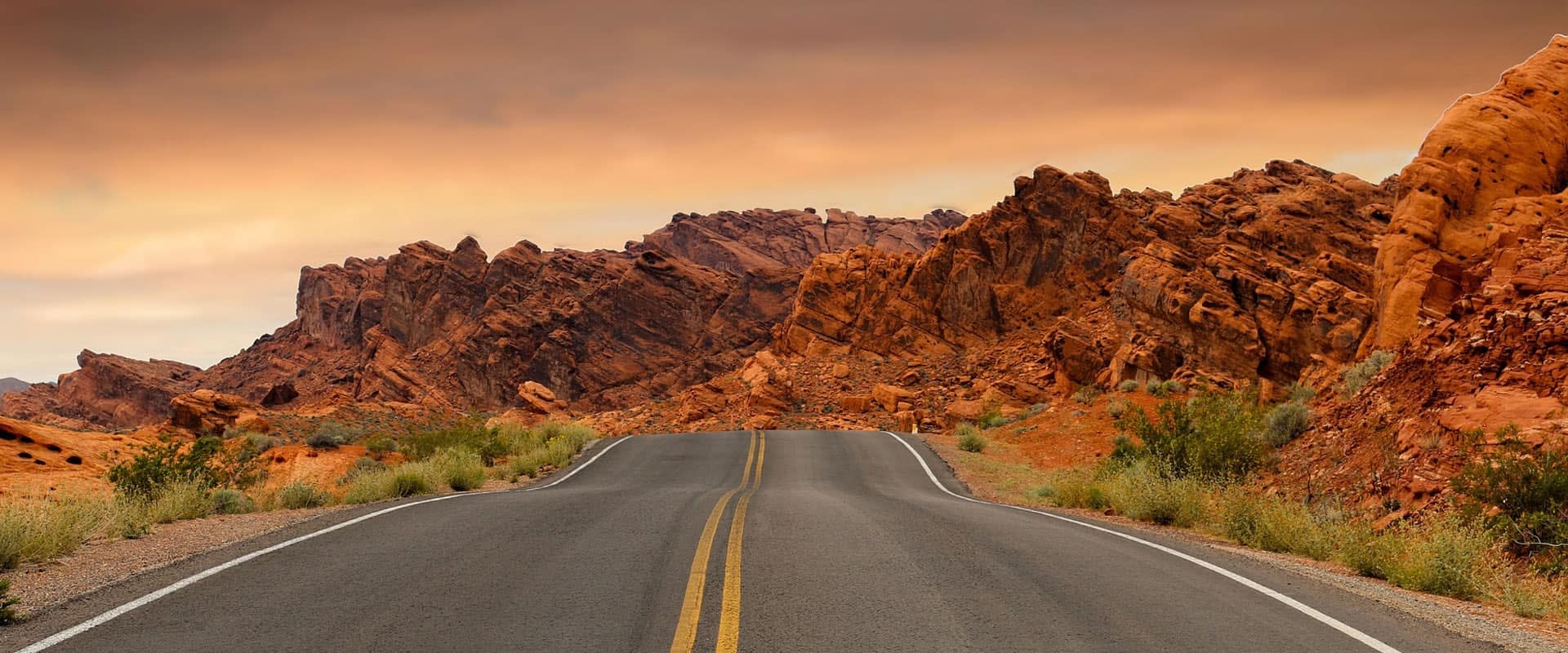 Sign up to make sure you never miss a post!
(And get access to my weekly freelance planner and expense tracker printables for free!)