Some links may be affiliate links. I may get paid if you buy something or take an action after clicking one of these (at no cost to you).
When you see a great gig come on the Upwork job board, you pounce on it immediately, send off your proposal, and then….crickets.  Not so much as an invite to interview.  This has been happening for weeks.
What's going on?  How is it that other freelancers are getting hired while you see no movement at all? Why are you not getting jobs on Upwork?
Why am I not getting jobs on Upwork?
Freelance sites like Upwork put you in direct competition with other freelancers vying for the same opportunities.  That means to get the job over your peers, you need to stand out from the crowd and connect with potential clients.
Unfortunately, there are limited opportunities for potential clients to get to know you before making a hire. So don't take it personally if you're not getting any traction. It likely means you're just failing to connect with clients in the right way. And luckily for you, that can be fairly simple to solve.
The main points of contact are your proposal and your profile. The proposal is customized per each job to which you're applying, and the profile contains static content like an optional portfolio, general information, job success score, and prior client feedback. Each area can be improved and optimized to give the best possible chance of getting hired on Upwork.
Here are 4 of the most obvious reasons you may not be getting hired on Upwork (and how to fix them!)
Your proposals are too generic
If you've been applying for jobs, you've probably noticed that some clients will put something in the last line of their post like, "Use the word banana in your proposal to prove that you've read this."  The reason clients do this is that many freelancers are copying and pasting the same proposal for every job posting.
Lucky for you, this means the copy/paste people are likely getting immediately disqualified for their lack of attention. That means a well-crafted proposal can be your differentiator.
I truly believe the Upwork platform is one where quality over quantity of proposals will always reign supreme.  Taking the extra 10 minutes to personalize your pitch (you can use the pitch template I outline in my Upwork review to get started) will pay dividends in getting you into the next stage of conversation with potential clients. By letting clients know you've read and understood what they need, you can put your relevant skills at the top of your proposal and wow them with what you can bring to the table.
Your profile is not complete
Completing your profile is the low-hanging fruit of freelance. It doesn't take more than 20-30 minutes to create a profile with up-to-date availability, verified phone number, skills, and employment history. Failure to do so communicates to clients that you're not truly invested in the Upwork platform, and as a result, may not be invested in their project.
Take advantage of the ability to create multiple profiles to showcase all of your talents.  You can also create an introduction video to take it one step further and really try to connect with potential clients. As a bonus, 100% completion of your profile will also help to make you eligible for a top-rated freelancer flag over time.
Previous client reviews are nonexistent or less than stellar
Have you ever hesitated to buy a product from Amazon because of too few, or too poor reviews? I know I have. So when I began to assess my Upwork profile, one of my biggest concerns was getting great client reviews.
If you're brand new to Upwork trying to get your first job, no worries! In your proposal, you can always mention that you're looking for your first opportunity. Clients appreciate the honesty over pretending like you have a boatload of experience in something you've never done before.
You can also provide feedback from a client outside the Upwork platform as validation of your work ethic. If you have a former employer, local newspaper, or neighbor who you've done work for, ask them to write you a review. It doesn't even need to be the same kind of work you're trying to do freelancing. It just needs to be a statement that affirms you're a real person, a hard worker, and can get work done.
If previous Upwork clients fail to provide feedback after you close a contract, follow up, and ask them to leave you a review.  As long as this happens within 14 days of closing the contract, newly added 5-star feedback will boost your job success score. Keep tabs on the "My Stats" section of Upwork to track your overall Job Success score and client satisfaction as it shows to potential clients.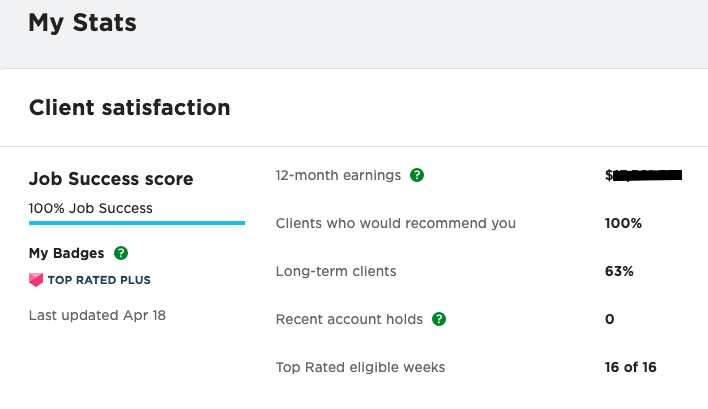 You're not responding quickly enough
When a client responds to a proposal with a request to interview, the expectation is a fairly quick response time on your end (during business hours, that is).  Since Upwork has a global presence, it's not uncommon for me to wake up to a client's message from the other side of the world.  Even though it may be early morning in my time zone, I do my best to respond as soon as possible. The quicker I am to respond, the greater likelihood I'll book the job.
Upwork claims it takes about three days for a client to make a hire on the platform. That means most clients are moving pretty fast. Failure to respond within hours could be the difference in clients choosing to hire another freelancer to fill their needs quickly.

The main thing about not getting jobs on Upwork
If you're just getting started on Upwork, or as a freelancer in general, and not getting jobs, be patient and kind to yourself as you work through the transitional period of the first few weeks. During my first weeks as a freelancer, I was ecstatic to make $100, and I had to apply for a lot of jobs without responses to make that happen.
Keep steady on your freelance journey and remember that as long as your work is high-quality and you're keeping it professional and creating healthy client relationships, your time will come. Using the tips above can elevate your Upwork game and allow you to bring in the clients you know you're ready to serve.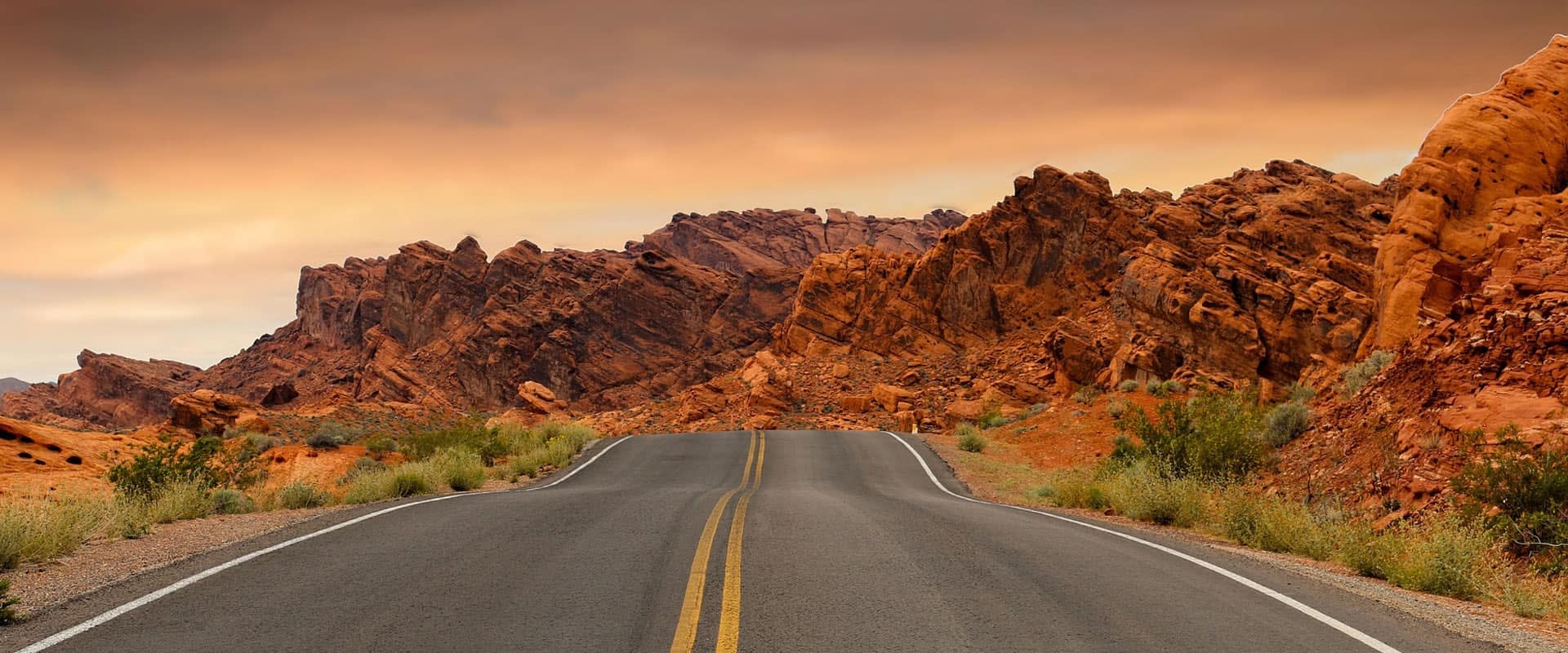 Sign up to make sure you never miss a post!
(And get access to my weekly freelance planner and expense tracker printables for free!)